Lakota for "Fatherhood" (pronounced "Ah-tey-ah-pay")
The Ateyapi Youth Mentoring Program was developed and implemented by RAI in 1994, and serves approximately 1200 students in the Rapid City Area School District annually. Adult American Indian role models who are alcohol and drug-free, with a knowledge of their culture, serve as mentors, and together with their students strive for personal, group, family and community enhancement.
Our mentors, located in Rapid City's middle and high schools, serve as paraprofessionals during the day, helping in the schools. After school they teach the curriculum their particular Ateyapi program uses. Our programs currently include Lakota language, YES (Youth Engagement in Sports), a health improvement program, and Tokata Eyucgan Po (Thinking About the Future), a teen pregnancy prevention program.
WHO WE ARE
The Ateyapi program was offered to students grades 4th through 12th in the Rapid City Area Schools system. It is a mentoring program led by American Indian mentors who are drug and alcohol free, and knowledgeable about Lakota culture.
​Most recently Ateyapi programs were offered in General Beadle, Robbinsdale, Horace Mann, Knollwood and South Park Elementary Schools, North, East and West Middle Schools, and in Central High School, all in Rapid City.
Priorities:
develop and maintain a positive lifestyle, especially through practicing positive culture values, including regular exercise, healthy eating and avoiding risky behaviors;
success in school and in the world through developing necessary skills and habits;
give back to the community and their families, especially to promote family self-sufficiency.
Format:
provide services year-round
at least one mentor per school
healthy snacks and meals provided
physical activity is a part of every program
provides teacher assistance and mentoring in the classroom
after school program and summer programming including curriculum, cultural activities, field trips and community outreach.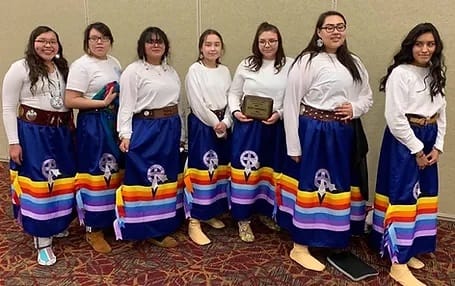 "Rural America Initiatives, through its Ateyapi program, is vital to the positive mentorship of American Indian youth in Rapid City. It provides a much needed cultural infusion into the lives of students in a system that is lacking in Lakota cultural competency.

The Ateyapi program provided a sanctuary for me during high school; a time to connect with other Indian students and positive mentors. For that I am truly grateful."

-Tatewin Means, Former Attorney General, Ogalala Sioux Tribe
---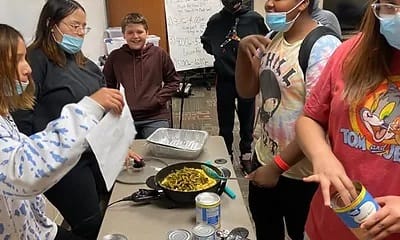 ATEYAPI'S IMPACT
The Ateyapi Program:
Since 2014 over 90% of seniors in the Ateyapi program graduated from high school.
helped middle and high school students maintain higher attendance than any other American Indian youth in Rapid City and across the state;
helped students in the program improve or maintain an appropriate body mass index and exercise an average of 150 minutes per week;
provides an average of $440,000 per year in adult employee services to the Rapid City Area Schools.
Trauma influences school performance. Over-all Lakota youth lag behind their non-Indian peers in several aspects related to school success. For example, all youth are expected to attend at least 94% of school days, a state-wide standard. Indian youth have the lowest attendance rates (49.31%) of any category in the Rapid City School District, including "economically disadvantaged". In comparison, 77.58% of white youth attend school on a consistent basis. 71% of American Indian students were chronically absent in 2018-19.
American Indian students lag behind their non-Indian counterparts in every subject area. (South Dakota Department of Education Report Card for Rapid City Area Schools). A long term result is that fewer Indian students complete high school than white students – 54% Indian compared to 84% all races., 2018-19 data (latest available).
---
Youth Success Benefits Society:
lifetime earnings of high school dropouts are $260,000 less than peers who earn a diploma;
over 80% of the incarcerated population is high school dropouts;
high school graduates are less likely than high school dropouts to be unemployed, live in poverty, have poor health or have children who also live in poverty.
The long-term effect of the RAI Ateyapi program is that the over-all drop-out rate for American Indian youth in the Rapid City Area Schools Central High School declined from 63% in 2012 to 33% in 2016 – 67% of Indian youth graduated from this high school. 95% of twelfth graders in RAI programs completed high school at the end of the 2017-18 school year compared to 86% completion by the total school population (rates were 92.3% in 2016 and 93% in 2015).